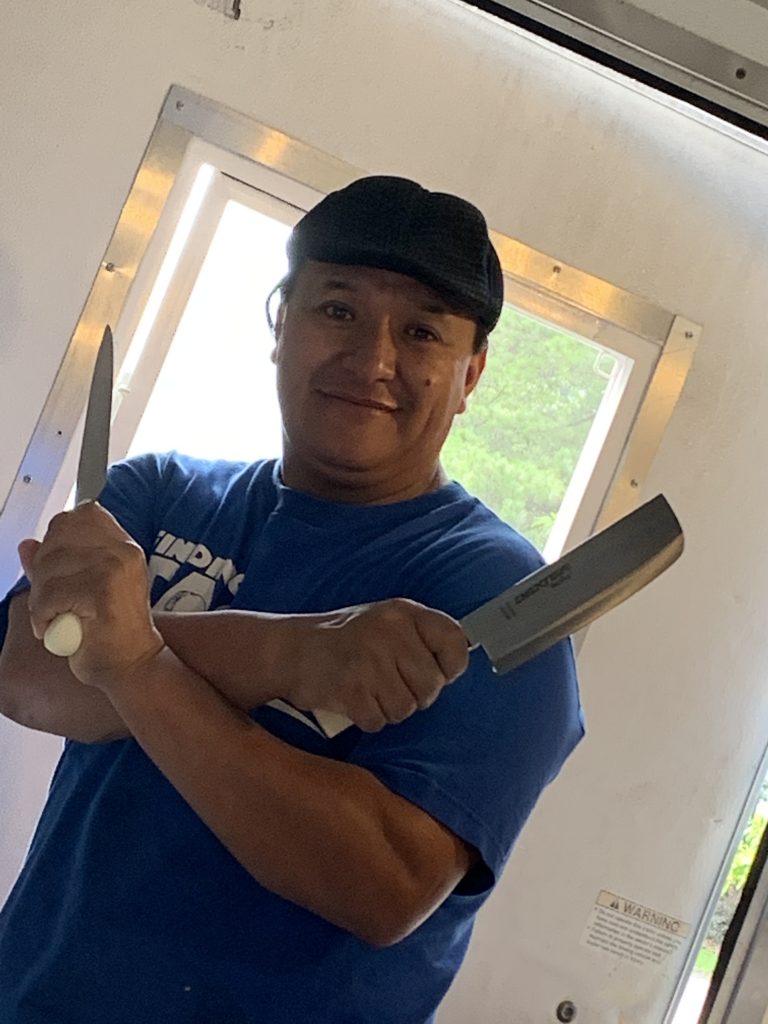 Chef Laureano has cooked and catered for many of the finest Durham restaurants for over twenty years. His exceptional skill and abilities shine in each one of his creations. The owner, Chef Laureano, has always had a dream of conceding his own catering and restaurant foundation here in Durham.
Chef Laureano is very particular went it to comes food he always like to do things from scratch. Examples are pasta, bread, sauces, etc. The chef wanted simple foods to reach exceptional limits.
The title of "El Jefecito" was discovered because of past experience with employees nicknames for him, this was the most remarkable.
"Tacos are one of my favorite foods. I love tacos and basically I already tried all in town and never get a acceptable taco and I thought why not create great tacos. This is not the food I always work with but this is the food I enjoy cooking. I like things fresh, be able to combine all kinds of ingredients into a taco. We hope you enjoy the best Tacos in town and come back for more…"
– Chef Laureano