3 TACOS FOR $10.00 OR $3.50 PER TACO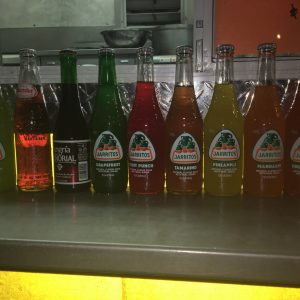 Flavors :  mandarin, pineapple, tamarind,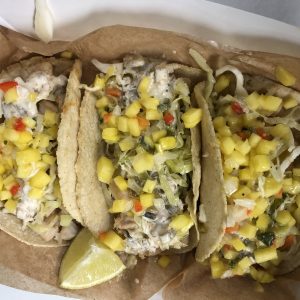 toppings: mango salsa, spicy jalapeño slaw finish with remoulade sauce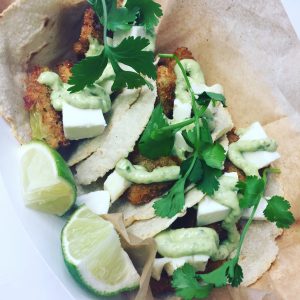 Roast cauliflower, bell peppers , butternut squash
Toppings:  goat cheese, pico de gallo finish with romesco sauce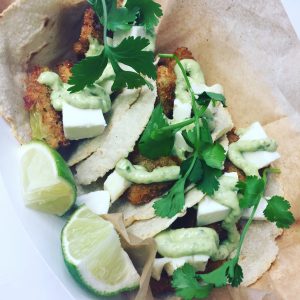 poblano pepper, sweet potatoes, golden yukon potatoes
Toppings : cilantro, grill onions ,queso fresco finish with salsa verde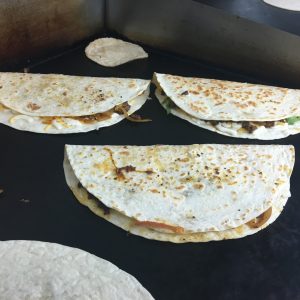 Fillings: cheese, grilled onions,zuchini,sqush,red peppers, eggplant ,basil, and pomodoro sauce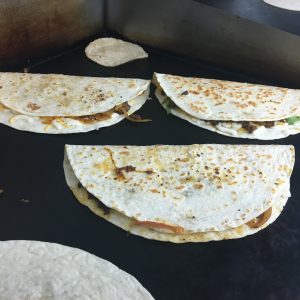 Meat Choices: chicken, pork, chorizo, beef
Fillings: trio mix cheeses , basil, grill onion
Sides: pomodoro sauce
Marinade: chipotle, garlic, oregano rub
Toppings: pickled red onion, cucumber, dill, horseradish sauce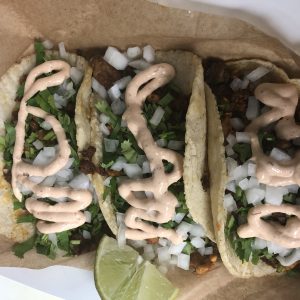 Meats: mix if 4 meats (pork, chorizo, chicken, beef)
Toppings: cilantro, chopped onions finish with chipotle sour cream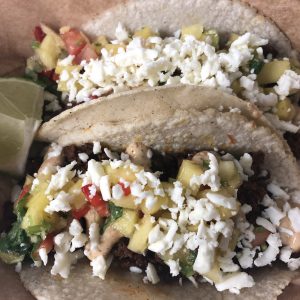 Chorizo: Mexican Sausage
Toppings: pineapple radish, queso fresco and finish with  comeback sauce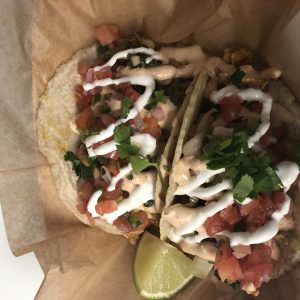 Marinade with garlic, fresh herbs, fresh citrus
Toppings : balsamic endive, , pico de gallo, finish with cajun sauce.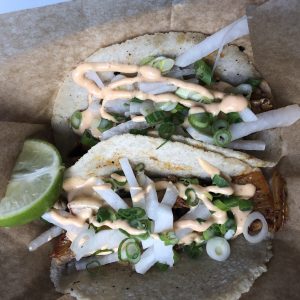 marinade  pork ,soy sauce ,rice vinegar , sesame oil, brown sugar, fresh garlic, ginger.
Toppings:  kimchi, fresh daikon, sriracha mayo, green onions.